Day 5: The Library, The Lesser Quarter, The Dinner

Day 5: The Library, The Church, The Dinner
Another quiet night, followed by a leisurely morning with coffee from our little machine, eggs from the local market, and the most insane granola ever.
Today the Somersets and Gentilewis' decided to divide and conquer.
Dean and Lindsay headed to Old Town Square and the Torture Museum, while Tony and I headed to Klementium, Pragues second largest building next to the Castle (and pictured above).
An entire complex consisting of buildings that are or have once been The University, two separate churches, a library, and an observatory. We got to check out the Baroque Library Hall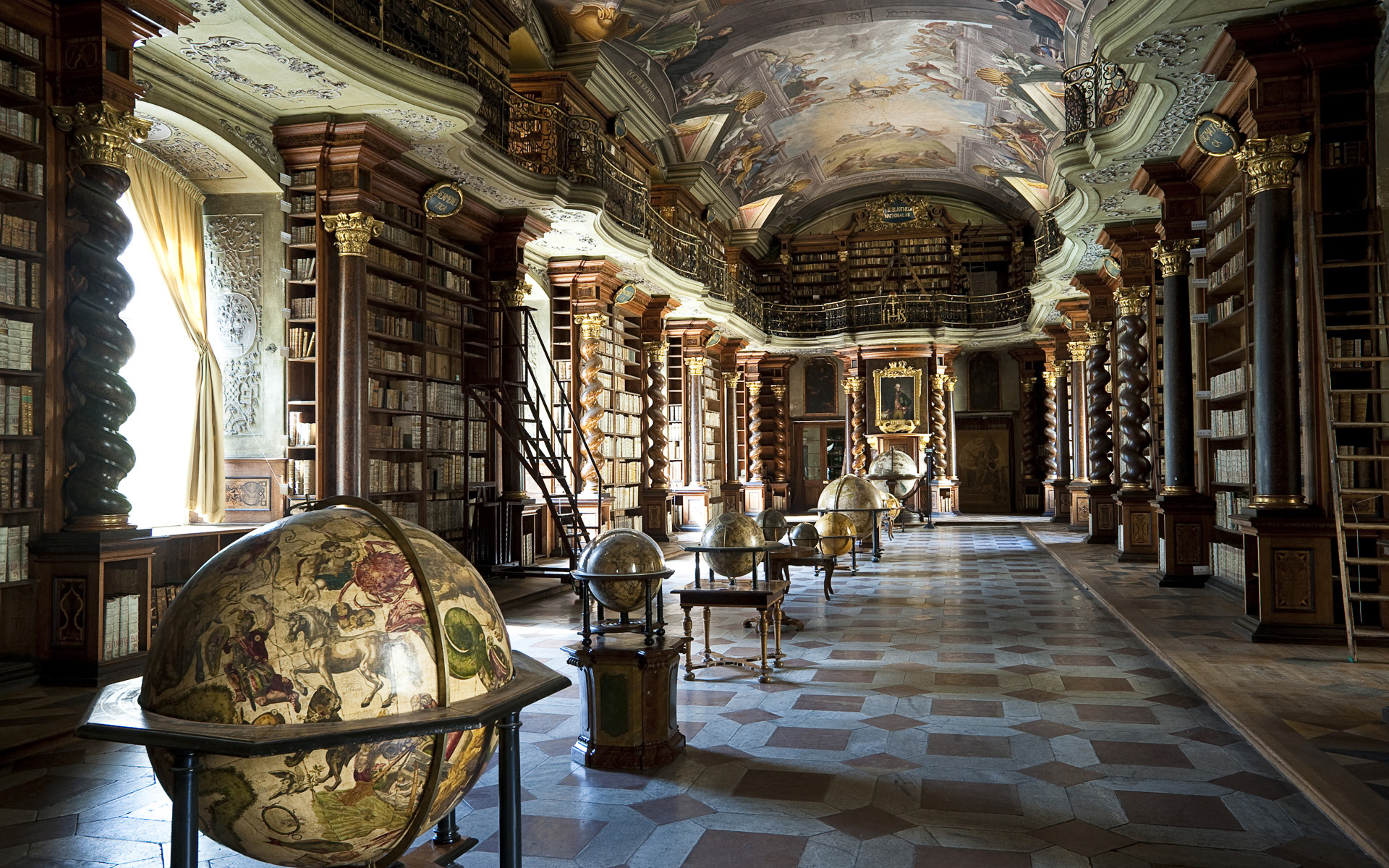 As well as the Vysehrad Codex (which seemed like something from an Indiana Jones movie:
After visiting the meridian hall and checking out some other old school devices for tracking the planets and keeping time, we were allowed up on the observatory deck for a great 360 degree view!
Here's Tony taking a peek through one of the holes the astrologists used to peek down into the Observatory.
Afterward we visited Wenceslas Square, which is a much bigger, much more modern square than Old Town Square.
We walked home for some lunch back at the apartment with the Somersets.
I whipped up the cabbage, purple potatoes, and broccoli that I bought at the local market (Naplavka) a few days before, and also headed up a chicken we had recently purchased.
As you probably know if you like to travel, it feels AWESOME to eat a home cooked meals with lots of veggies after traveling and eating lots of bread and heavy restaurant foods (and cookies J).
Here we are (sans me):
Then we headed back out to continue our respective journeys.
I, of course, got my espresso-of-the-day from The Bakeshop (and Tony had a brownie). We made our way down to the river and back over the Charles Bridge to explore Kampa Island and Mala Strana (The Lesser or Little Quarter). It was more quiet, more local, and more funky/gritty in this part of town. My favorite so far!
We were on bridge below the Charles, so it made for a fabulous view when we walked back to the center of the city over "Most Leggi" Bridge
We took the long way home, past the Theatre:
And some markets.
Once back home, we happened upon the Somersets watching the new Game of Thrones!!!!!
We are not into season 6 yet, so we quarantined ourselves in our half of the apartment and got ready for our exciting dinner out!
As I may have mentioned, I have arranged a "Foodie Tour" through a fabulous couple/blog site called Taste of Prague, and I have made email BFF with the wife of the couple, Zuzi (I am sure she does not reciprocate her "best friend" status, but I'm ok with that).
Zuzi recommended Cestr for us, and I got reservations for tonight!
A 25 minute walk from the apartment, the Somersets and Gentilewis' headed out.
We walked through Old Town Square, then Wenseclas Square, finding the restaurant on the backside of a museum.
Here it is!:
It was an exceptional meal and I highly recommend to anyone in the city!
The mission of the restaurant is to serve local food.
They serve the Czech breed of cow, called "Czech Spotted Cattle" or "Cestr" for short, and provide not only a menu prepared for that day, but also a map of the cow so that you can read about items on the menu and then look at where that is located on the animal.
Dean and Lindsay both ordered gorgeous looking drinks, and when I asked for help choosing a glass of wine, the Sommelier came over, listened closely, and recommended a Moravian Dornfelder.
I've had some unpleasant German Dornfelder in the past, so I was nervous! But it was exactly what I wanted. Here are our drinks:
For dinner, Lindsay had the chicken, Dean had the "rump" Tony had the Filet (naturally), and I had the skirt, along with some carrots. Here is my food:
A wonderful evening! On the way out, I even got to spy on the butcher, working on some beef just off the kitchen:
What a day!
Thanks again to Taste of Prague for the recommendation. After a quick stop at The Bakeshop for dessert (are you shocked?), we headed back to the apartment, laying low to be ready for our excursion tomorrow.
Good night and talk to you then!
Lisa
(and Tony)
Did what you just read make your day? Ruin it? Either way, you should share it with your friends and/or comment below.