Stuff to Read While You're Pretending to Work: 5/19/17
I like ice-cream.
And lets get to this week's stuff.
Check This Stuff Out First
1) Strong Body-Strong Mind – Toronto
Last year Lisa and I had the privilege of presenting together in Austin, TX and London, UK, and we're elated to be heading to Toronto next month to pick up where we left off.
It's an event Lisa and I feel is needed and pinpoints a drastically underserved component in the fitness industry.
In a nutshell I spend part of the day breaking down assessment, program design, and technique on a few common lifts such as the squat, deadlift, get-up, and BOSU ball lunges (<— kidding).
Lisa speaks to more of the mindset and psychological side of the equation. She discusses strategies on how to better build rapport and "buy in," in addition to encouraging more competency and autonomy with our clients/athletes.
All of which is a wonderful way to organically build your business and brand. And, you know, make more money….;o)
This, I feel, is what separates this workshop from others.
Lisa's not some warm & fuzzy personal trainer who likes to talk about feelings and pretends to know what (s)he's talking about.
She's a real-live doctor and went to school for this shit. Plus, she lifts heavy things.
For more information and to sign up, please go HERE.
UPDATE: I believe CEUs have been added to the event. Woo-hoo!
2) Complete Shoulder & Hip Blueprint – Orlando
Our Vancouver shindig in April sold out, but Dean and I have recently announced a stop in Orlando, FL later this year, October 21-22nd at Spark Fitness.
I've never been to Orlando. There's no way in hell I'm visiting Disney World.
You can go HERE for more details and to sign up.
3. Latest Men's Health Cameo.
I helped contribute to THIS article over on MH.com discussing the importance of recovery days: what they are and why they're so important.
Stuff to Read
Well, it doesn't.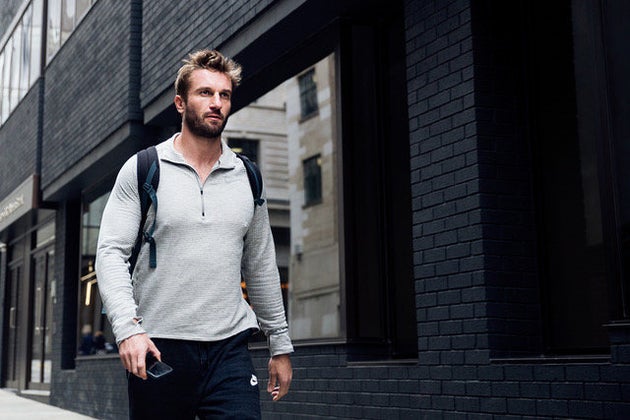 The Huffington Post (UK) interviewed my good friend, Luke Worthington, who's not only the best looking man I know (I hate him), but also Head of Trainer Education for Third Space and a coach I respect a ton.
As always, he provides a ton of great advice.
Bryan is such a good writer it makes me sick to my stomach.1
Social Media Shenanigans
Twitter
Was asked if training 3x per week is enough to get strong? Yes! However, hit the "big 3" EACH session – alternate b/w ME, speed, and reps.

— Tony Gentilcore (@tonygentilcore1) May 18, 2017
Instagram
Did what you just read make your day? Ruin it? Either way, you should share it with your friends and/or comment below.